headlight restoration clearwater
Headlight Restoration Service
Just as exposure to climate and airborne particles can harm your vehicle's exterior paint finish, so could it damage your headlight lens. Oxidation causes your headlight lenses to lose their sparkle and lucidity, lessening the brightness of the headlight. Detail Depot offers expert headlight restoration service to clients in the Clearwater City, Tampa and Largo, FL areas.
Foggy lenses reduce the brightness of your headlight making driving at night risky for you and approaching vehicles. Headlight Restoration is a quick, cost effective solution to keep your vehicle operating securely.
The purchase and installation of new headlight lenses can be costly and time consuming. Detail Depot's team of certified experts use the proper tools and equipment to provide Headlight Restoration service that will set aside your time and cash.
Overtime your headlights may get oxidized, cloudy, or have a yellow haze. This happens when the outer plastic coating breaks down from sun, salt Air, and weather. This will limit your visibility, and performance of your headlights especially at night. Replacing your Headlights can be run from $75 to $1000.00 per Headlight
Let one of our professional evaluates your headlights. This can be done at the shop or mobile. Our Professional process is to wet sand the layers of cloudiness, and then High Speed Polish your headlights clear again. If your headlights are too far gone we can replace them for much less of a cost then the dealer. This service will improve your vehicles appearance, and most of all you and your families Safety.
Improves your vehicles appearance, and maintain Value. Most of all your families' safety
See Clear again starts $25.00 per headlight.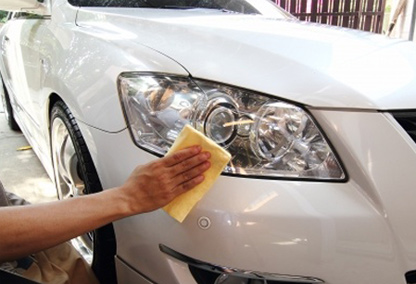 Did You Know:
A vehicle's design plays a huge role in whether or not its headlight lens will become cloudy. Certain vehicles are more defenseless to headlight damage than others.
Garage kept vehicles are less likely to sustain headlight oxidation than vehicles which are left outside.
Exposure to UV radiation from the sun, humidity and salt are the primary cause of headlight lens damage